STUDIO SALE
All items 20% off
through November 26th
Discount shown at check-out.
Enchanted Forest Fibers has a new studio, but it needs a serious electrical upgrade before it can be put in use. Perfect time for a sale!
DIVERGENCE MITTS + COZY = luxury for your hands
Wanting to knit the Divergence Hat and Mitts in a fingering-weight base? Well, now you will find them in both Norwegian and English on Ravelry and PayHip. You will also find lots of new colors of Cozy, which is the yarn originally used for the pattern. With one 100-gram skein, you can knit both the hat and the mitts. You will love how soft this base is.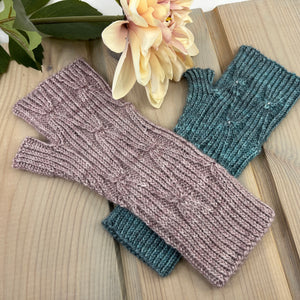 Yarn, Kits, Bags and Notions